German-Croatian Co-operation to be strengthened
4 July 2017. Federal Minister of Health Hermann Gröhe and his Croatian counterpart, Professor Milan Kujundžić, signed, in Zagreb, a Joint Declaration to Strengthen Co-operation.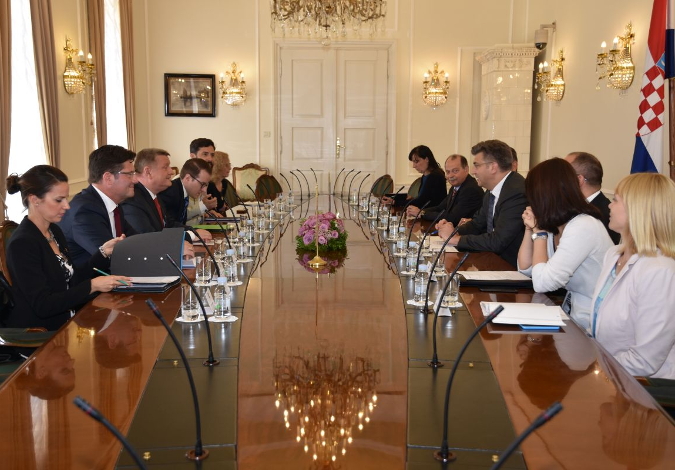 " The Joint Declaration we signed today marks an important step ahead in Croatian-German co-operation in the field of health. I am particularly happy that the mutual exchange of experts - for instance on hospital financing and management – is already running briskly! It is good to know that, going forward, we will also be deepening our co-operation on patient safety, quality assurance, health economy and health insurance. The aim we share is to keep improving our countries' health care for the patients' benefit.
During his visit, Federal Minister of Health Hermann Gröhe also met with the Prime Minister of the Republic of Croatia, Andrej Plenković, to discuss current international health policy challenges.
The Republic of Croatia has been pursuing a forward-looking health policy that offers many opportunities for co-operation. International challenges – such as the control of antimicrobial resistance and cross-border diseases – can only be resolved through joint action.
This is why Germany has made global health a priority of our G20 Presidency. At the invitation of Federal Minister of Health Hermann Gröhe, the first-ever Health Ministers' Meeting of the 20 leading industrialised and emerging economies (G20) took place in Berlin this past May. The two-day meeting focused on ways to address global health threats.

More Information
Theme page on international health policy (Global/European health policy, migration and health,...)

The Federal Ministry of Health's information page covering the G20 Presidency
4 July 2017