World Health Summit 2017
16 October 2017. 2000 representatives of politics, science, industry and civil society from 100 countries are meeting in Berlin from 15th to 17th October 2017 for the purpose of discussing current issues of global health.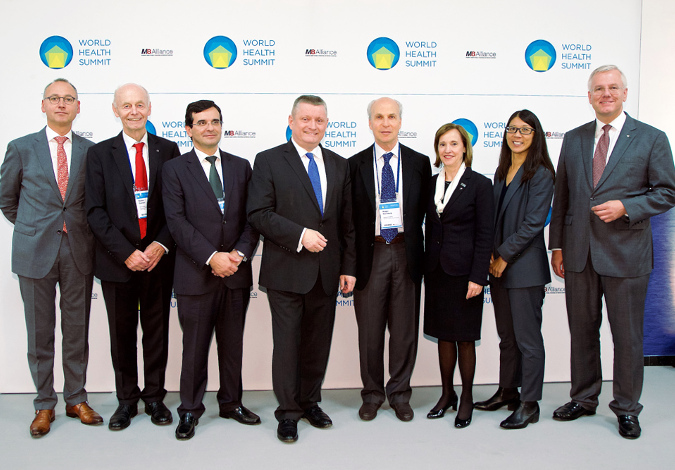 " Global health policy has become a hallmark of our country's international responsibility. We have appreciably expanded Germany's support for the establishment of functioning health systems and for the management of health crises. At the same time, Germany has substantially increased its financial contribution to the World Health Organisation and to numerous international activities in the area of global health policy. We will continue, in the future, to fulfil this international responsibility and actively shape global health policy. In this process, it is important to have close cooperation based on trust between politicians and civil society, foundations, scientists and business circles. The World Health Summit in Berlin is also a forum that is held in high international esteem and is dedicated to jointly furthering global health.
The 9th meeting of the World Health Summit in Berlin is held under the auspices of Federal Chancellor Dr Angela Merkel, the French President of State Emmanuel Macron and the President of the European Commission Jean-Claude Juncker.