GAVI,
the

Global Alliance

for

Vaccination and Immunisation

Speaking at the conference of the global vaccine alliance - GAVI - in Berlin, Federal Minister of Health Hermann Gröhe highlighted the worldwide importance of immunisations as a shield of protection from life-threatening infections.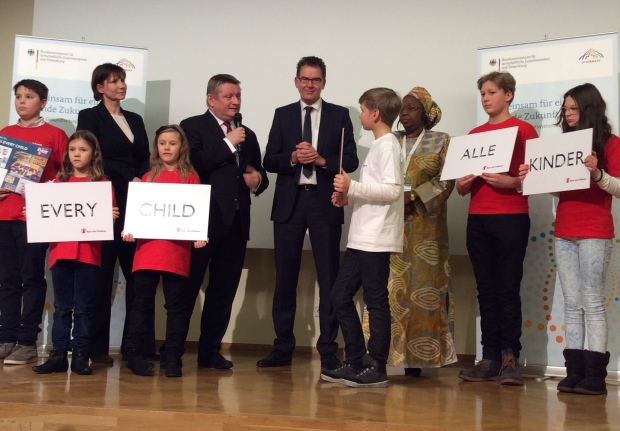 " Immunisations offer effective protection from potentially fatal infectious diseases. We will be using the GAVI replenishment conference to ensure that 300 million more children will get life-saving immunisations by 2020.
Since the Global Alliance for Vaccination was founded, it has been providing vaccines for 500 million children in developing countries. Fresh funding to the tune of US$ 7.5 bn shall help to ensure that another 300m children can be vaccinated by 2020.

In his address, Minister Gröhe also appealed to the German citizens to have their vaccination status checked and catch up on any missed immunisations.