State Secretary Lutz Stroppe makes a health policy trip to Ukraine
17 February 2018. Lutz Stroppe, State Secretary at the Federal Ministry of Health, visited Ukraine from 14th to 17th February 2018 to hold an exchange on health policy projects with the Ukrainian Minister of Health, together with representatives of the World Health Organization and the United Nations.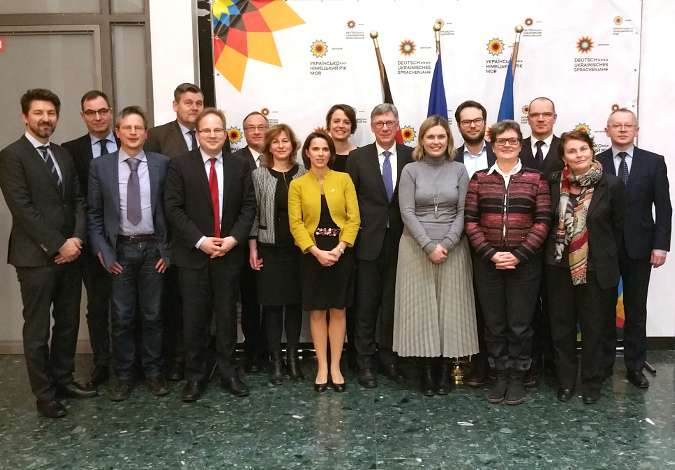 During his trip, State Secretary Lutz Stroppe met with the Ukrainian Minister of Health, Ulana Suprun, to confer on health topics such as self-administration structures for physicians and bone marrow donation. His schedule also included visits to various clinics and discussions with doctors and nurses.
Furthermore, meetings were held with representatives of the European Union and the World Health Organization (WHO), the Joint United Nations Program on HIV/AIDS (UNAIDS) and the United Nations Children's Fund (UNICEF). The main focus of the talks was on international cooperation in the area of health policy.
More Information
Find an overview on articles about bliateral partnerships and the international health policy of the Federal Ministry of Health